Have you ever wondered how boudoir pictures are designed to lift your spirit? Not to worry, I understand your doubts, which is why I try to eliminate them by curating a worthy experience for you. Our boudoir session is tailored to give you more, and here, you will find out how invaluable it truly is to you. Anxiety is a real killjoy, and we have all felt the sharp edge of its sword at some point.
How do you cope during such times? How do you remind yourself that you are worthy and you deserve all the love? A boudoir session is one of the highest forms of self-love. What screams "I Love Myself" more than a boudoir photoshoot dedicated to you, feeling sexy, thereby boosting your self-image as well as esteem? Like I said in the previous blog post, you can't put a price tag on self-love, and I will show you why.
How can Boudoir Photography Help Practice Self-Love?
I'm not just emphasizing how boudoir photography can help with self-love without truths to back my claims. I have seen how boudoir has transformed several women's esteem and I truly want that for every lady. The best part of boudoir is that it is the kind of photo art that is not only dedicated to documenting a special moment. It also helps you to feel good about yourself, and here are a few ways boudoir can help you practice self-love: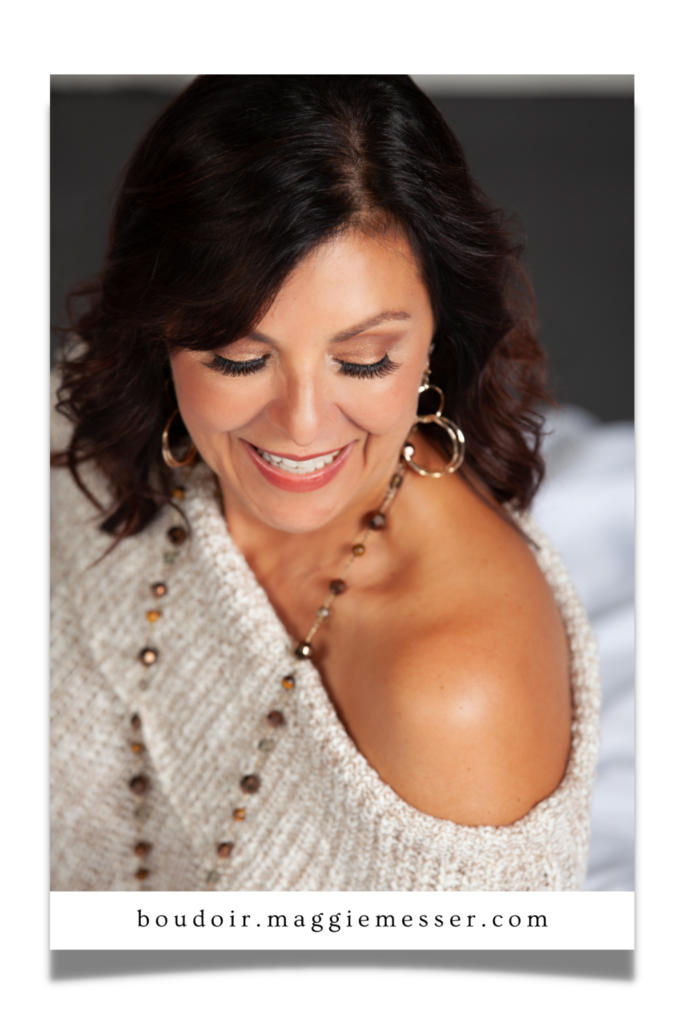 Helps elevate your body image
Over time, many people have asked "are boudoir photos worth it?" For years, boudoir photography has played a major role in helping women love their bodies. Personally, I love the effect plus size boudoir has on body images of women around the world. Although boudoir is perfect for all women of different shapes and sizes, its influence on our beautiful, full-figured ladies is fantastic!
Many curvaceous singers, models, and Instagram influencers have used boudoir pictures to express and elevate body image. They share their body experience through boudoir photos and in their captions; thus, encouraging other women to be bold and beautiful. If you need a female boudoir photographer in Central Texas, I am happy to help! I am committed to making women feel uniquely beautiful no matter their age, size, or shape.
Boost your Self Image - physically, mentally, and emotionally
Self-love is a physical, mental, and emotional concept. These three factors are all tied to making you fall deeper in love with yourself. The exciting thing is that boudoir helps boost your self-esteem through these areas. How awe-inspiring! Let's look at how boudoir attains each one:
Physical Self Image - it's like I said before; one Maggie Messer Photography session can go a long way in elevating your body image. You will begin to look at yourself in a new light, which is what I want for you. When you discover how sexy you are in the stunning boudoir photos, it reminds you of the beautiful woman you are and you see yourself the same way when you look in the mirror. It is why I am promoting self-love through our Valentine's Day Limited Edition Special as an opportunity for eight lucky ladies to have their boudoir pictures taken for $75 only!
Mental Self Image - this aspect results from the pride you feel when you are satisfied with the beautiful images. I specialize in ensuring your boudoir pictures turn out so great that you get to that mental point of happiness. There is no doubt that you will be satisfied with the photos, and when you are happy, your mental health will be positive. That's what I want for all the women in the world!
Emotional Self Image - hey, beautiful, you should be your biggest admirer. Love is an emotion, so be more expressive about it than anyone. Boudoir portraits are artistic measures taken to show love to yourself. I want you to love yourself so much that what anyone or society says won't matter.
It reminds you of who you are and who you are becoming
Body positivity is an emotional journey that you want to document as you grow. As a woman, I know how our bodies change over the years, which is why I want you to learn to love every version of yourself. Boudoir helps you admire yourself by creating images of different phases of your life. I help you create these moments that you can reflect on and cherish even when you are gray.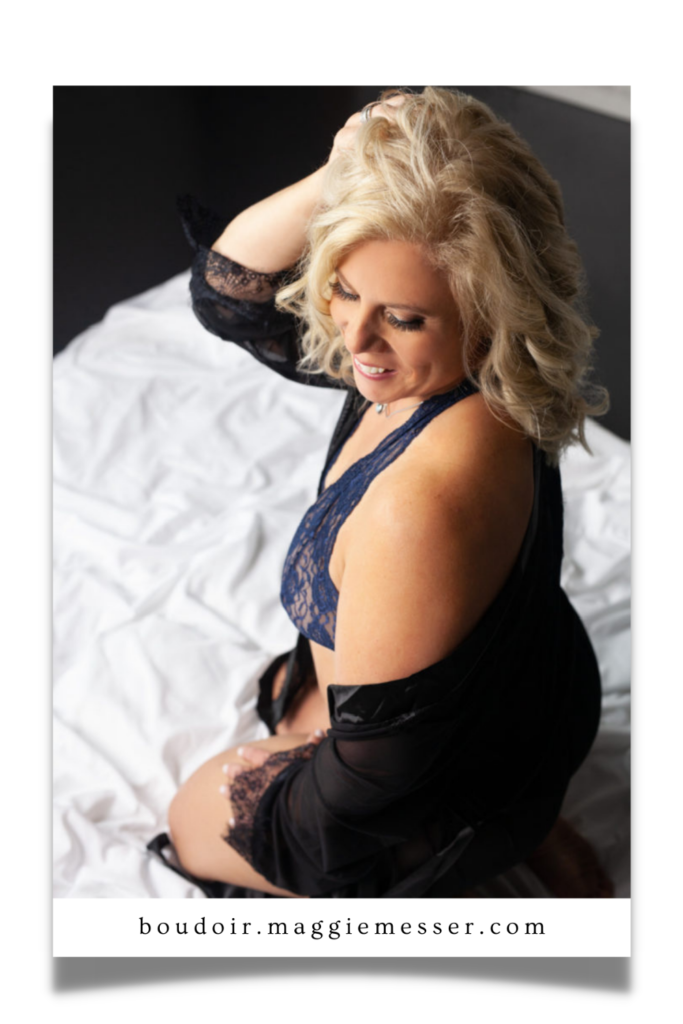 Benefits of Acts of Self Love
Acts of self-love have the following benefits:
One of the most important relationships we have is with ourselves—acts of self-love help flourish your relationship with yourself.

It helps lower anxiety and stress levels.

It builds inner strength. You are unaffected by external hate when you show yourself more love.

Caring for yourself tells on other aspects of your life as well. When you feel taken care of, you have more energy and compassion to share with others around you.

It elevates your mood.

It helps you learn to be present and aware of your thoughts.

Acts of self-love motivate you to make better choices in life - both physically and mentally.

It helps you identify and prioritize your needs.

It negates self-sabotage.

You are motivated to give love without feeling depleted.

Do it to feel beautiful.

It is an opportunity to invest in yourself.
More Posts About Boudoir Photography
Boudoir Isn't Just a Gift for Your S.O.—It's a Gift for You Too!
Maggie Messer Renews Certified Professional Photographer Certification
Conclusion
Are you feeling more inspired than ever to love yourself? If that is you, our Valentine's Day Limited Edition Special is the perfect starting point for your journey to practice self-love. It is affordable and specially designed as an act of self-love to include yourself during the celebration of love. You have read how loving yourself can greatly affect your life and improve your overall perception. I can help you achieve the desired results (including sexy boudoir pictures, feeling powerful, and ultimately boosting your confidence). Practice self-love today!
Interested in a glamour or boudoir shoot to showcase what makes you uniquely beautiful? Check out our Website.