The month of love always has us looking forward to the gifts, what to share, express, and what everything means. I have also got a package for women who understand that no love begins from without, but within. I want to give you the opportunity to really see yourself for who you truly are in all senses of the word.
This time, I created something riveting, personal, and incredibly powerful for you and you alone. The Maggie Messer Photography studio is giving out the best offer this valentine to just 8 women to experience a unique and self-empowering boudoir session.
So what does the Maggie Messer Photography offer entail?
$75 Session
Makeup Only
1 Outfit
White Sheet Set
In Person Ordering Appointment
Plus receive $250 off any Digital Collection or receive special Prepaid Collections
What to do with your Valentine's Boudoir Portraits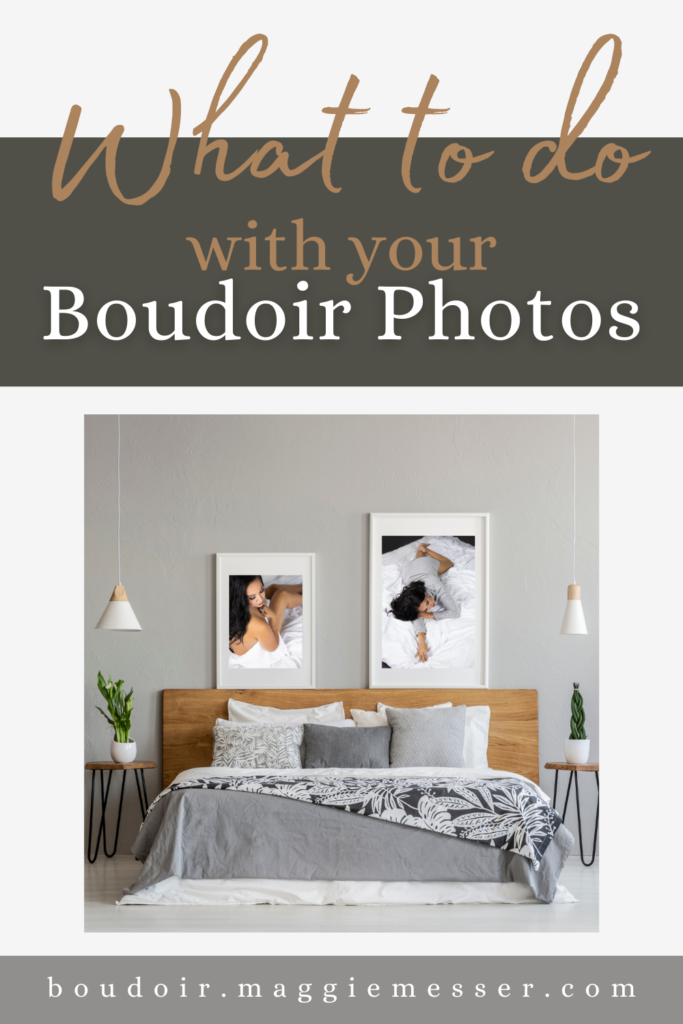 You are probably wondering what you'd do with your Valentine's Boudoir Portraits once you receive them. Not to worry, there are tons of creative things I could help you do with them. All you need to do is pick any that suits your preference. Here are my top recommendations:
1. Create a Wall Art for your Bedroom: Boudoir wall art in your bedroom is a great reminder of who you are. It fills your room with confidence and self belonging. A series of three images with the combination of your best photos, according to which angles and styles you connect to most. We offer three product options for wall art; Photographic Prints, Canvas, or Framed Metal Art. Choose an option based on your personal preference.
2. Create a Wall Art for your Bathroom: A bathroom is a fantastic place to display a portrait. Each day you wake up to see your large portrait, you get the "you go girl!" vibe and you are all pumped. It's not weird to be attracted to yourself. It's actually healthy because attraction is a step closer to loving yourself. You have to love what you see every time you look in the mirror. A boudoir Wall Art will help you get accustomed to admiring your poise and ultimately, loving yourself.
3. Create a Wall Art for your Closet: The bedroom isn't the only place your boudoir shots can live. Perhaps you want your pictures to be placed in someplace private where only you and your loved one can bask in your sensuality and beauty. A walk-in closet is perfect for that. It could do you some good to meditate while having a wall art of your boudoir shots around you.
4. Albums: The perfect way to showcase a collection of your images. It's a great option to reflect back on the collection of your favorite images. An album has a way of evoking your imagination and bringing back personal memories. What's more, they can be a discreet way to store your amazing boudoir photos. We have three sizes: small, medium, and large. Whichever one you want to use depends on how many images you want. To make albums personal, choose from one of our Luxury Album Collections - you can add guilding, choose your cover, upgrade to an acrylic photo cover, and choose your paper type. Choosing your options is part of the fun.
5. Digital Collection: A digital collection is another personal way to store your boudoir photos. You have private access to it for you and if you choose, someone you love. Having a collection on your phone also makes it easier to take them anywhere with you. Aside from that, if you aren't particularly sure what to do with your images, the digital collection is your best bet. I also recommend an excellent place where you can get your portraits printed whenever you are ready.
6. Combination of all 3: So, you are one of those who want the combination of Wall Art, Albums, and Digitals? You want to go all out to celebrate yourself! Well, I got you. Our Luxury Album Collections will provide you with this option. This option is our client's favorite and definitely our most popular choice.
Benefits of Displaying Boudoir Portraits in Your home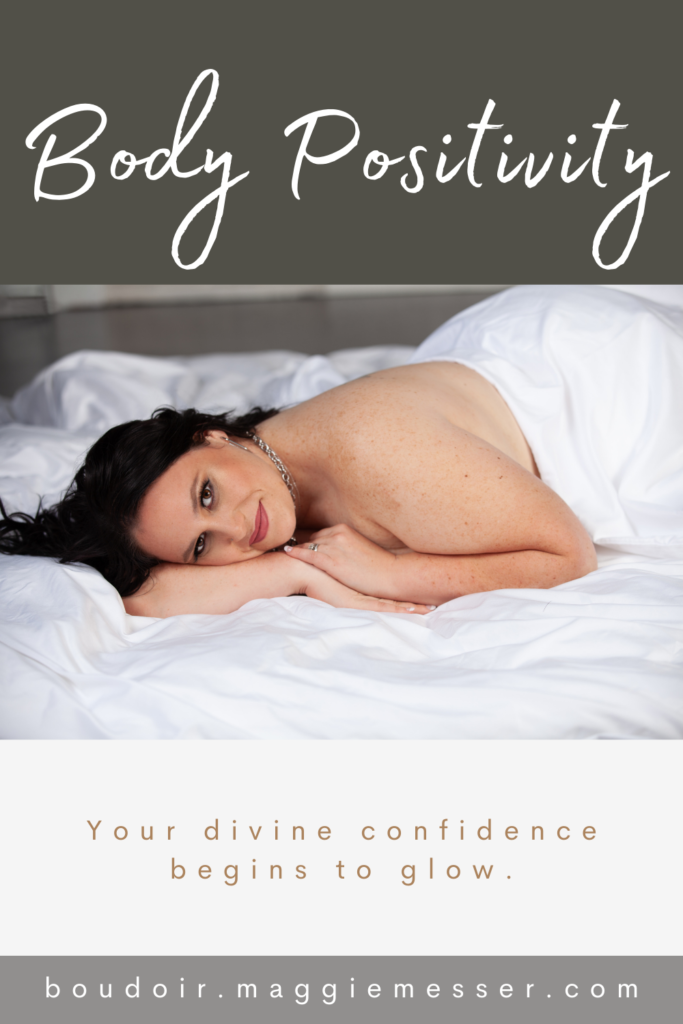 1. Boost Body Positivity: As women, we are incredibly hard on ourselves and our bodies. Many women feel their body is not always how they want to look and that's perfectly okay. But some women beat themselves up for looking a certain way. A boudoir picture in your home can boost your body positivity. Once you can tap into the bountifulness of how good you look, your divine confidence begins to glow. You begin to feel more beautiful with each passing day with your boudoir wall art. You feel more grounded and radiant. No matter how you look, you know that beauty comes from the inside out.
2. Raise confidence and Self Esteem: We aren't born perfect and we have our flaws in places we would rather keep private. However, there are times we have to face ourselves and embrace ourselves. Displaying your boudoir portraits is great for raising your self-esteem. Plus it is a huge confidence booster and can significantly change how you interact with yourself and your lover.
3. They can uplift your mood when you feel overwhelmed. Boudoir photos are often stories of transformation and self-discovery. Looking at your portraits brings back to mind just how far you have come and that the journey has been worth it regardless of how tough it's been. You are a superwoman. A portrait can remind you to act like it.
4. Boudoir Portraits can serve as a daily reminder of how beautiful and strong you are. They bring you mental and emotional stability in times when you are, quite frankly, a mess. Each time you look at them, you reflect on the time when you never felt more alive and remind yourself that you are in fact a super sexy, confident woman.
5. Daily Reminder to take time for yourself each day: it's easy to get lost in the thick of everyday life. You are always on the go and your mind is on solving one problem or the other. Some minutes per day spent reflecting on yourself is not bad at all. That's where your boudoir portraits come in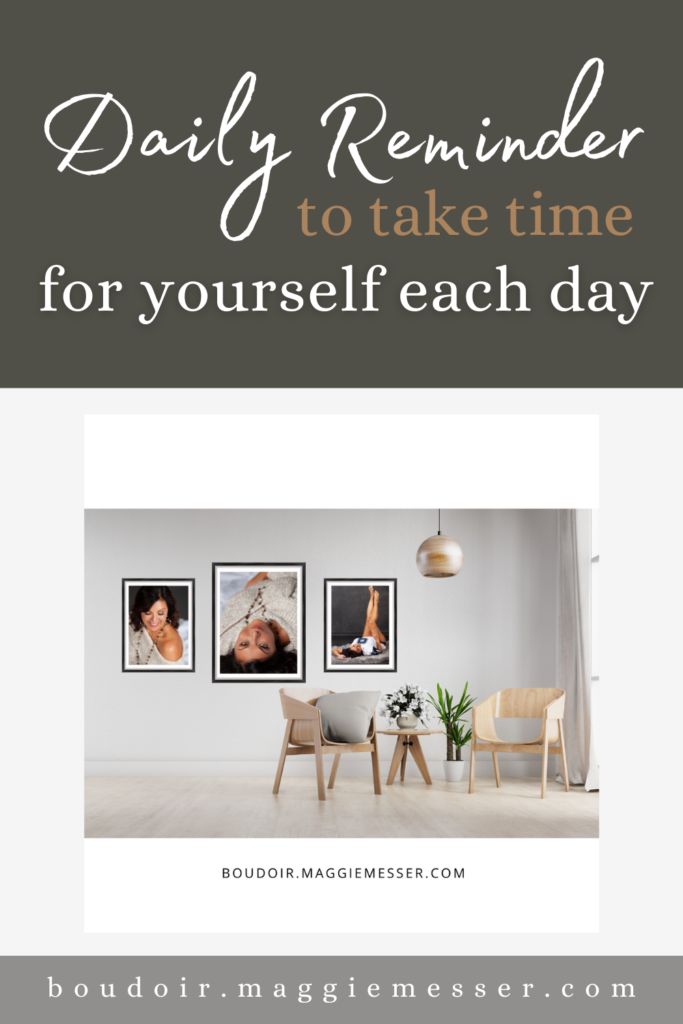 .
More Posts About The Valentine's Day Boudoir Special
Practice Self-Love with a Boudoir Session For Valentine's Day
Valentine's Day Limited Edition Special
Treat Yourself With A Boudoir Shoot
Conclusion
Consider the suggestions above if you're not sure what to do with your Valentine's boudoir portraits. Valentine is literally one of the best times to celebrate your femininity and awesomeness. This offer is the best you can get. For $75, your boudoir dreams can come true with this valentine. It's just for 8 women, so you definitely shouldn't dilly-dally about this one.
If you've been on the fence about having a boudoir session, this might be your divine sign. Come on, carpe diem! The Maggie Messer Photography studio awaits you, queen!
Interested in a glamour or boudoir shoot to showcase what makes you uniquely beautiful? Check out our Website.